13 IQ' ~ Today's Ch'umil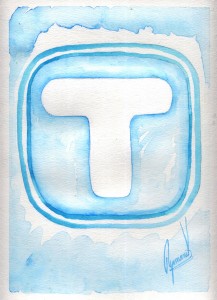 Ajaw Iq' is the power of our thoughts, that power that allows us to create our reality. It is the wind that brings renewing energy, the force that helps us cleanse all the useless thoughts that we have stored in our minds. Iq' is the tool that gives us the possibility to program this reality through the reality that we live in our dreams so that our existence is a continuous state. Today its energy merges with that of number 13, which brings realization and helps us materialize our dreams. Today the energies allow us to create by the means of our dreams, to increase from there our creative power in this reality. Before going to sleep we can work through meditation, visualization, or a concentration with the element fire. Focus on the wind of Iq', the wind you inhale every time you breathe, let it relax you, purify you, recharge you; decree that you will have the awareness in your dreams to work on creating your reality.
Ajaw Iq' es el poder de nuestros pensamientos, ese poder que nos permite crear nuestra realidad. Es el viento que trae una energía restauradora, la energía que nos ayuda a limpiar todo pensamiento inútil que hemos almacenado en nuestra mente. Iq' es la herramienta que nos da la posibilidad de programar esta realidad a través de la realidad que vivimos en nuestros sueños, para que nuestra existencia sea un hecho continuo. Hoy su energía se fusiona con la del número 13, que trae la realización y nos ayuda a materializar nuestros sueños. Este día las energías nos permiten crear por medio de los sueños, para desde allí acrecentar nuestro poder creativo en esta realidad. Antes de dormirnos podemos trabajar desde la meditación, la visualización o el trabajo de concentración con el elemento fuego. Concéntrate en el viento de Iq', ese que inhalas cada vez que respiras, permite que este te relaje, te limpie, te recargue; decreta que tendrás la conciencia en tus sueños para trabajar en la creación de tu realidad.

Latest posts by Denise Barrios
(see all)