WAQIB' I'X ~ Today's Ch'umil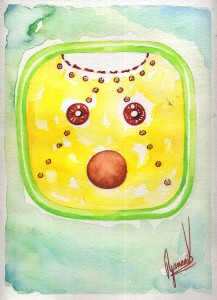 The energetic convergence of Waqib' -6- I'x with the trecena of Toj indicates that during this day we can be very susceptible. Becoming conscious of this allows us to use our sensitivity not from its shadow, but to be in harmony with the people around us and the situations that occur. Let us be gentle with our thoughts, words, and actions. Let us remember that the frequency we emit vibrates in harmony with what we attract, let us then vibrate in frequencies of love and harmony. Now that we are in the trecena of Toj, which opens a deep connection not only to our emotions, but to the Sacred Fire, we can light a candle and ask its transmuting fire that through the power and magic of Waqib' I'x it may dissolve any conflicting energies.
La convergencia energética de Waqib' -6- I'x con la trecena de Toj hace que durante este día podamos estar muy susceptibles. El ser conscientes de ello nos permite usar nuestra sensibilidad no desde el lado de su sombra, sino para estar en armonía con las personas que nos rodean y las situaciones que surjan. Seamos gentiles con nuestros pensamientos, palabras y acciones. Recordemos que la frecuencia que emitimos vibra en sintonía con lo que atraemos, vibremos en frecuencias de amor y armonía. Ahora que estamos en la trecena de Toj, que nos abre una conexión profunda no solo con nuestras emociones, sino con el Fuego Sagrado, podemos prender una vela y pedir a este fuego transmutador que a través del poder y la magia de Waqib' I'x disuelva cualquier energía conflictiva.

Latest posts by Denise Barrios
(see all)