OXIB' KEJ ~ Today's Ch'umil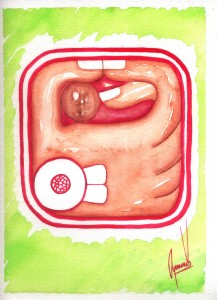 Today Kej, one of the guardian energies of nature, flows together with Oxib' (3), a number that teaches us that we must have awareness of what we do, knowing that each action we take has a reaction, that it is through our deeds, through what we think, feel, and say, that we are shaping our life.
The energetic convergence of this day comes to make us aware that Mother Earth needs our help. Oxib' Kej reminds us that we are not the only ones who have the right to exist; that plants, animals, and every living being also holds that right. That we are in a time in which good thoughts and intentions may no longer be enough, that to provoke a reaction we must act, we must be responsible for what we consume and what we do. On this day I want to remember the wise words of my father, Carlos Barrios, who used to say that the spirituality of these times has a name and that name is action.
Hoy Kej, una de las energías guardianas de la naturaleza, fluye junto a Oxib' (3), un número que nos enseña que debemos ser conscientes de lo que hacemos, recordar que cada acción que realizamos tiene una reacción, que es a través de nuestro actuar, de lo que pensamos, sentimos y decimos, que vamos moldeando nuestra vida.
La convergencia energética de este día surge para hacernos conciencia de que la Madre Tierra necesita nuestra ayuda. Oxib' Kej nos recuerda que no somos los únicos que tenemos derecho a existir, que las plantas, los animales, cada ser vivo también posee ese derecho. Que los buenos pensamientos o las buenas intenciones tal vez ya no sean suficientes, que para provocar una reacción debemos actuar, debemos ser responsables de lo que consumimos y de lo que hacemos. Hoy quiero recordar las palabras tan sabias de mi padre, Carlos Barrios, que siempre decía que la espiritualidad de estos tiempos tiene un nombre y ese nombre es acción.

Latest posts by Denise Barrios
(see all)