5 KAN ~ Today's Ch'umil
This day the power of the physical energy is manifested, which we can project to materialize the thoughts that we have held to and transform them into action. Do not let this moment pass, for it will take some time to reach this convergence again.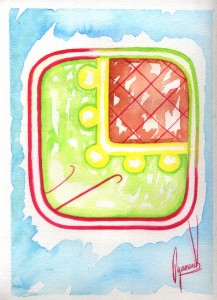 Este día se manifiesta el poder de la energía a nivel físico, con la proyección de materializar los pensamientos que tienes pendientes para transformarlos en acción. No dejes pasar este momento, pues para llegar a esta convergencia energética pasará algún tiempo.

Carlos Barrios is a Mayan Ajq'ij, who originates from and resides in Guatemala. Carlos is the Coordinator of the Spiritual Reserves of Humanity for Central America and Coordinator of the Water Project for Central America for UNESCO.He has been given the mission by his elders to begin sharing the prophecies and teachings of the Mayan peoples with the rest of the world. Carlos travels internationally to share these teachings and to generate awareness and support for the rescue and preservation of the ancient Mayan tradition in his homeland. He is also the author of "The Book of Destiny", a book on the cosmology, Cholq'ij calendar and prophecies of the Mayan peoples.

Latest posts by Carlos Barrios (see all)