11 I'X ~ Today's Ch'umil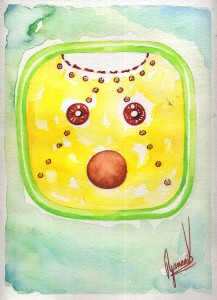 This day manifests the power of magic, of the strength of the jaguar, of the subtle but powerful force of the female energy which flows in connection with the force of Mother Earth. This is the energy of Ajaw I'x, that of the strength and inner magic. Today this Ch'umil converges with number 11, which could bring energetic and emotional ups and downs. If you focus on the power that I'x gives you to transform the difficult circumstances, if you connect to the wisdom and force of renewal of Mother Nature, if you use the cunning of the jaguar, the intuition and magic of the female energy, if you empower yourself with the tools that this Ch'umil grants you, you will be able to find stability in any unbalanced situation, you will clearly visualize the solutions and defeat with intelligence and subtleness any challenge that this day brings. Remember that you are a powerful being, that you are resilient, that your light illuminates the dark moments, that you are where you need to be, in the perfect place with the perfect circumstances for your evolution, that you have all you need to overcome any obstacle.
En este día se manifiesta el poder de la magia, de la fortaleza del jaguar, de esa sutil pero poderosa fuerza de la energía femenina que fluye en conexión con la fuerza de la Madre Tierra. Esa es la energía de Ajaw I'x, la de la fortaleza y magia interior. Hoy este Ch'umil converge con el número 11, que podría traer altibajos emocionales y energéticos. Si te enfocas en el poder que te da I'x para transformar las circunstancias adversas, si te contectas a la sabiduría y fuerza regeneradora de la Madre Naturaleza, si usas la astucia del jaguar, la intuición y la magia femenina, si te empoderas con las herramientas que te otorga este Ch'umil, podrás encontrar el equilibrio en las sitauciones de desbalance, verás claramente las soluciones y vencerás con inteligencia y sutileza cualquier prueba que traiga este día. Recuerda que eres un ser poderoso, resiliente, que tu luz ilumina los momentos oscuros y que estás donde necesitas estar, en el lugar perfecto y con las circunstancias perfectas para tu evolución, que posees todo lo que necesitas para superar cualquier prueba.

Latest posts by Denise Barrios
(see all)