1 Q'anil – Today's Maya Day Sign (Ch'umil)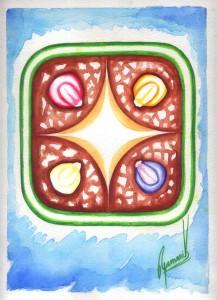 Q'anil is the seed; it is everything we plant, every project we begin, every thought we transform into creation, into action. Number 1 is the force of creation, it gives us the initiative and the strength to move forward. The powerful synergy of these two energies allows you to start creating the energy for all your projects and thoughts to become real. Take action, this is the day of beginnings.
The energy of Q'anil has influence over the next thirteen days (trecena). During these days connect to the energy of this Ch'umil and ask it that all the seeds you plant will blossom and bring joy, love, and abundance to your life. Also ask this energy for the protection of the children and pregnant women.

Latest posts by Denise Barrios
(see all)