WUQUB' KEJ ~ Today's Ch'umil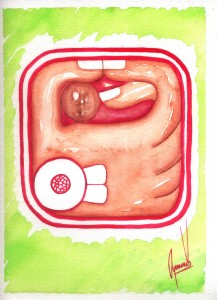 This day reminds us that nature is not for us, but part of us. That we are earth and cosmos, that we are part of the whole and if we are attentive we can listen to the mountains and trees, to the fire and the wind… for we are in connection with the whole and our harmonious coexistence comes from our conversation with the earth and the universe.
Kej emanates the power of nature and the knowledge contained within its elements, and today it vibrates in harmony with the trecena of Imox, the wisdom of water. In this day, strong spaces emerge that facilitate our relationship with water; if we are open we can receive its messages and knowledge.
Este día nos recuerda que la naturaleza no es para nosotros, es parte de nosotros. Que somos tierra y cosmos, que formamos parte del todo y si prestamos atención podemos escuchar a las montañas y los árboles, al fuego y al viento… pues estamos en conexión con el todo y nuestra coexistencia armónica surge de la charla que mantenemos con la tierra y el universo.
Kej emana el poder de la naturaleza y el conocimiento contenido en sus elementos, y hoy este vibra en armonía con la trecena de Imox, la sabiduría del agua. En este día emergen espacios poderosos que facilitan nuestra relación con el agua; si estamos abiertos podremos recibir sus mensajes y conocimiento.

Latest posts by Denise Barrios
(see all)