WAQIB' KAWOQ ~ Today's Ch'umil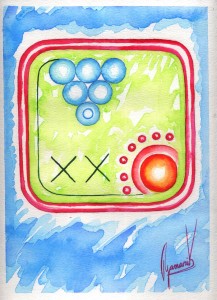 Being part of the whole signifies having the consciousness that we are related, understanding that in the connection that unites us what we do to others, we also do to ourselves. When we realize that we are part of a large family that is integrated by every being with whom we coexist, that we are all one, we will begin to perceive life with different eyes, we will be aware that each of our actions also impacts us, that we are what we give and receive what we offer to life.
Ser parte del todo significa tener consciencia de que estamos relacionados, comprender que en esa conexión que nos une lo que hacemos a los demás también nos lo hacemos a nosotros mismos. Cuando realicemos que formamos parte de una gran familia que está compuesta por cada ser con el que coexistimos, que todos somos uno, empezaremos a percibir la vida con otros ojos, seremos conscientes de que cada una de nuestras acciones también nos impacta, que somos lo que damos y recibimos lo que ofrendamos a la vida.

Latest posts by Denise Barrios
(see all)