WAQIB' KAWOQ ~ Today's Ch'umil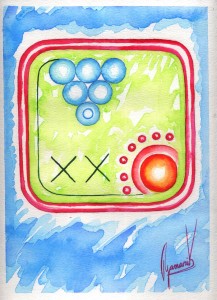 When we understand that we are part of a large family integrated by every being with whom we coexist, that we are all one, we will begin to perceive life from a different perspective, we will become aware that each of our actions has an impact on us, because we are what we give and we receive what we offer to life. Understanding ourselves as part of a whole also allows us to embrace and respect the path and individual growth of others, receiving with gratitude the contribution that each one makes to this reality that we co-create and share.
Today the energies remind us that the wisdom and inner gifts we possess are the perfect ones for our life mission, that no matter what we do for a living, our mission and the mission of each being is transcendental for the growth of humanity.
Cuando comprendemos que somos parte de una gran familia formada por cada ser con el que coexistimos, que todos somos uno, empezaremos a percibir la vida con otros ojos, nos haremos conscientes de que cada una de nuestras acciones también nos impacta, pues somos lo que damos y recibimos lo que ofrendamos a la vida. El comprendernos como parte de un todo también nos permite abrazar y respetar el camino y crecimiento individual de los demás, recibir con gratitud el aporte que cada uno hace a esta realidad que co-creamos y compartimos.
Hoy las energías nos recuerdan que la sabiduría y dones interiores que poseemos son perfectos para nuestra misión de vida, que, indiferentemente de cuál sea nuestro trabajo o a que nos dedicamos, nuestra misión y la misión de cada ser es trascendental para el crecimiento de la humanidad.

Latest posts by Denise Barrios
(see all)