WAQIB' IQ' ~ Today's Ch'umil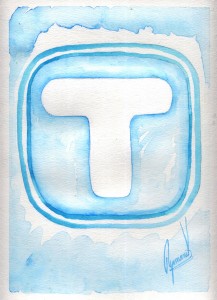 Iq' is the wind that nurtures the mind, that brings ideas, thoughts, and knowledge. Today it converges with the number Waqib' which is an energy that can bring forth the trials that teach us and impel us to work on our development. The confluence of these two energies with the No'j trecena could generate thoughts that bring inner turmoil. Being aware of this allows us to let them flow without giving them power; remembering that worrying only consumes our energy and is not the way to solve any problems.
Although this day may bring unbalance, especially in the mental realm, if we pay attention it can also bring the messages that we need for our development at this moment Let us connect to the thoughts that inspire us, that allow us to elevate ourselves. We can light incense, meditate, and focus on conscious breathing, allowing the energy of the wind of Iq' to purify our mind, bring calm to our thoughts, and reveal the messages that the energies have for us.
Iq' es el viento que alimenta la mente, que trae ideas, pensamientos y sabidurías. Hoy converge con el número Waqib' que es una energía que puede provocar que surjan esas pruebas que nos enseñan, que nos empujan a trabajar en nuestro desarrollo. La confluencia de estas dos energías con la trecena de No'j podría generar pensamientos que traigan confusión interna. Ser conscientes de ello nos permite dejarlos fluir sin darles poder; recordando que el preocuparnos solo consume nuestra energía y no resuelve ningún problema.
Aunque es posible que este día traiga desbalances, especialmente en lo mental, si prestamos atención hoy también pueden surgir los mensajes que necesitamos para nuestro desarrollo en este momento. Conectemos a los pensamientos que nos inspiran, que nos permiten elevarnos. Podemos prender un incienso, meditar y enfocarnos en la respiración consciente, permitiendo que la energía del viento de Iq' purifique nuestra mente, traiga calma a los pensamientos y nos revele los mensajes que las energías tienen para nosotros.

Latest posts by Denise Barrios
(see all)