WAJXAQIB' I'X ~ Today's Ch'umil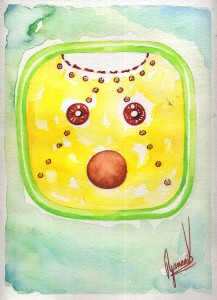 The convergence of the sacred feminine and masculine that vibrates with the energies of this day teaches us that our inner self is a universe of inseparable and complementary opposites that bring balance to our being. It allows us to see beyond the individual energies, honoring each part equally, recognizing that each energy is an essential part of the whole.
This is a day to work on healing the perception we have of the feminine and masculine energies, remembering that both manifestations are part of our being and that it is our work to integrate them through love and hence experience the world from our wholeness, from our holistic being. Let us remember that the sacred masculine and feminine reveal their power and secret knowledge to us when we recognize them and allow them to flourish within us.
La convergencia del sagrado femenino y masculino que vibra con las energías de este día nos enseña que nuestro interior es un universo de opuestos inseparables y complementarios que dan equilibrio a nuestro ser. Nos permite ver más allá de las energías individuales, honrando cada parte por igual, reconociendo que toda energía es parte indispensable del todo.
Este es un día para trabajar en sanar la percepción que tenemos de la energía femenina y masculina, recordando que ambas manifestaciones forman parte de nuestro ser y que es nuestro trabajo integrarlas desde el amor para poder experimentar el mundo desde nuestra totalidad, desde nuestro ser integral. Recordemos que el sagrado masculino y femenino nos revelan su poder y conocimientos secretos cuando los reconocemos y permitimos que afloren en nosotros.

Latest posts by Denise Barrios
(see all)