OXLAJUJ IQ' ~ Today's Ch'umil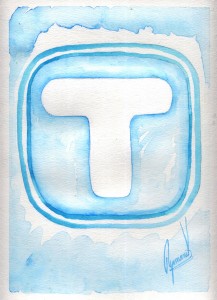 This day invites us to connect with our breath and receive through it the purifying spirit of the wind, to silence our mind so that we are able to listen to the wisdom of our inner self. Let us take a moment to meditate on the cycle of thirteen days that ends today, let us integrate each teaching it has brought us and release what we no longer need so that we begin this new trecena with pure and renewed energy.
Ajaw Iq' symbolizes the spirit of the wind, the element that rules over ideas, that brings purity and clarity. Iq' is the conscious breathing, the breath of life, the powerful force that cleanses and regenerates. It is the wind that brings with it the messages of the wise grandmothers and grandfathers and which integrates them to our being. Iq' brings us ideas and knowledge, it is imagination and creativity, it is a power that nurtures our mind and spirit, the energy that elevates our thoughts to higher levels. This Ch'umil is the one that activates and strengthens our spiritual force, that gives power to our words and communication, and increases our ability to direct our thoughts, to create our reality. Number 13 is a force that impels us, that gives us the potential to grow, to expand our being and reach fulfillment.
Este día nos invita a conectar con nuestra respiración, a recibir a través de ella al espíritu purificador del viento, a silenciar nuestra mente para poder escuchar la sabiduría de nuestro interior. Démonos un momento para meditar en la trecena que hoy finaliza, integremos cada enseñanza que nos ha traido y soltemos lo que ya no necesitamos, iniciemos este nuevo ciclo de 13 días con una energía pura y renovada.
Ajaw Iq' simboliza el espíritu del viento, ese elemento que rige sobre las ideas, que trae pureza y claridad. Es la respiración consciente, el aliento de vida, la fuerza poderosa que limpia y regenera. Es el viento que trae consigo los mensajes de las abuelas y abuelos sabios, que los integra a nuestro ser. Iq' nos otorga ideas y conocimiento, es imaginación y creatividad, es el poder que nutre nuestra mente y espíritu, la energía que eleva nuestros pensamientos a niveles superiores. Este Ch'umil es quien activa y fortalece nuestro poder espiritual, que da fuerza a las palabras y la comunicación e incrementa nuestra habilidad de direccionar el pensamiento, de crear nuestra propia realidad. El número 13 es una fuerza que nos impulsa, que nos da el potencial de crecer, de expandir nuestro ser para alcanzar la realización.

Latest posts by Denise Barrios
(see all)