Maya Cosmovision and the Modern World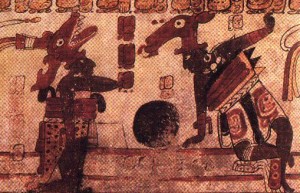 Maya guide, educator and researcher Lina Barrios describes the continued relevance of the Maya Cosmovision in today's modern world. The Cosmovision has withstood untold challenges, yet remains essential in the lives and flourishing of Maya identity and holds keys for potentially improving all our lives and even transforming modern civilization.


Lina Barrios is an anthropologist and Maya Ajq'ij (Spiritual Guide) who, according to this ancient tradition has reached the age of wisdom, becoming an elder. For nearly 25 years she has worked tirelessly for the preservation of traditional Maya languages, women's rights, dress, culture and spirituality. She is a published author, awarded with the "Premio Iberoamericano de Investigación Municipal Villa de Madrid" and "Premio Iberoamericano de Igualdad Cortez de Cadiz".Lina also works as a university professor.

Latest posts by Lina Barrios (see all)