KAB'LAJUJ IQ' ~ Today's Ch'umil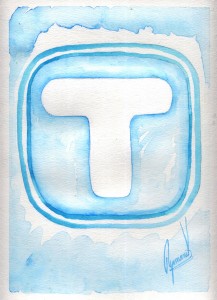 Iq' is the essence of the wind that nourishes, purifies and gives power to our mind, it is the energy that brings sensitivity and opens the space to feelings. Within the chain of creation, Iq' allows us to transcend the limits of the mind to transform our reality. It increases our ability to direct our thoughts, this is what is called creativity, for this action is the first step to shape our reality, that is why the elders define us as creative beings. Today we can light a white candle and incense and in meditation connect with the powerful wind of 12 Iq'. Let us focus our attention on our conscious thought with the certainty that we will achieve things. Let us remember that there are no limits, that we have everything we need to transform our reality.
Iq' es la esencia del viento que alimenta, purifica y da poder a nuestra mente, que propicia la sensibilidad y da espacio a los sentimientos. Dentro de la cadena de la creación, Iq' nos permite trascender los límites de la mente para transformar nuestra realidad. Es quien incrementa nuestra habilidad de direccionar los pensamientos, esto es a lo que se le llama creatividad, pues esta acción es el primer paso para dar forma a nuestra realidad, por ello los abuelos nos definen como seres creadores. Hoy podemos encender una vela blanca e incienso y en meditación conectar con el poderoso viento de 12 Iq'. Enfoquémos nuestra atención en el pensamiento consciente con la certeza de que vamos a lograr las cosas. Recordemos que no hay límites, nosotros tenemos todo lo necesario para transformar nuestra realidad.

Latest posts by Denise Barrios
(see all)