JULAJUJ IQ' ~ Today's Ch'umil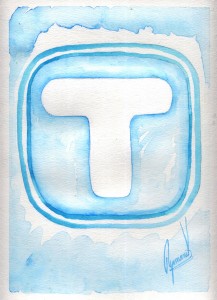 Consciousness is one of the most powerful tools for changing our lives, it is enough to observe how things take a new shape when we are present in our actions, in our thoughts, and words.
Today the energies speak to us about the consciousness we should have in our ways of communicating. Let us take a moment to observe the things we say to ourselves and the way in which we relate to others. Let us be mindful of the emotions that our internal and external conversations awaken, whether we are being compassionate or harsh with ourselves and with those around us. Let us consciously choose the messages that nurture our mind, heart, and spirit, that nourish our relationships.
La consciencia es una de las herramientas más poderosas que tenemos para cambiar nuestra vida, basta con observar cómo las cosas toman una nueva forma cuando estamos presentes en nuestras acciones, en nuestros pensamientos y palabras.
Hoy las energías nos hablan de la consciencia que debemos tener en nuestras formas de comunicar. Tomemos un momento para prestar atención a aquello que nos decimos, a cómo nos vinculamos con los demás. Observemos qué emociones despiertan nuestras conversaciones internas y externas, si estamos siendo compasivos o severos con nosotros mismos, con quienes nos rodean. Elijamos con consciencia los mensajes que nutren nuestra mente, corazón y espíritu, que nutren nuestras relaciones.

Latest posts by Denise Barrios
(see all)