B'ELEJEB' I'X ~ Today's Ch'umil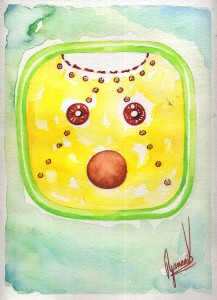 The force of the female energy that emerges from B'elejeb' I'x, converges with the trecena of Kame, the Ch'umil that reminds us of the importance of honoring and connecting with our lineage. This day invites us to take a moment to celebrate our female ancestors, to give thanks for the path of life traveled by our grandmothers, our great-grandmothers, our mother… a path that strengthens our journey. Let us raise our prayers today to honor and be grateful for the energy and courage of the women in our clan, they who are the home of our creativity, who bequeathed us great power, those sacred women who gave us life.
La fuerza de la energía femenina que surge de B'elejeb' I'x converge con la trecena de Kame, el Ch'umil que nos recuerda la importancia de honrar y conectar con nuestro linaje. Este día nos invita a tomar un momento para celebrar a nuestras ancestras, para dar gracias por el camino que recorrieron nuestras abuelas, nuestras bisabuelas, nuestra madre… un camino que trae fuerza a nuestro andar. Elevemos hoy nuestro rezo para honrar y agradecer la energía y valor de las mujeres de nuestro clan, ellas que son el hogar de nuestra creatividad, que nos legaron un gran poder, esas mujeres sagradas que nos dieron la vida.

Latest posts by Denise Barrios
(see all)