B'ELEJEB' E ~ Today's Ch'umil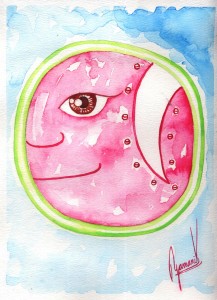 Having started a new Cholq'ij cycle yesterday, today we continue our journey under the protection and guidance of B'elejeb' E, the Ch'umil that guides the paths of our Saq' B'e.
On this day, I want to share with you a teaching I received from a wise Grandmother and teacher who told me that now that the cycle of creation that gave shape to this reality has ended, we begin to transit a period of forty days of calmness and connection with our being, just as a mother does after giving life to her child. At the end of these forty days, we will arrive at the energy of B'elejeb' -9- B'atz', the Ch'umil that manifests the female and the connection to the more subtle and spiritual planes. This forty-day journey creates a connection between the energies of Wajxaqib' -8- and B'elejeb' -9- B'atz' so that the balance between the physical, material, and masculine plane and the feminine, subtle, and spiritual plane can emerge, so that we can reach the harmony and completeness that are so essential for life.
Luego de dar inicio ayer a un nuevo ciclo Cholq'ij, hoy retomamos el andar bajo la protección y guía de B'elejeb' E, el Ch'umil que guía los caminos de nuestro Saq' B'e.
En este día les quiero compartir una enseñanzas que recibí de una gran abuela y maestra, ella me contaba que ahora que ha finalizado el ciclo de la creación que dio forma a esta realidad, empezamos a transitar un período de cuarenta días de calma y conexión con nuestro ser, al igual que lo hace una madre luego de dar vida a su hijo. Al finalizar estos cuarenta días, arribaremos a la energía de B'elejeb' -9- B'atz', el Ch'umil que manifiesta lo femenino y la conexión a los planos más sutiles y espirituales. Este recorrido de cuarenta días crea una conexión entre las energías de Wajxaqib' -8- y B'elejeb' -9- B'atz' para que surja el balance entre el plano físco, material y masculino con el plano femenino, sutil y espiritual, para que así alcancemos el equilibrio y completitud que son tan esenciales para la vida.

Latest posts by Denise Barrios
(see all)