8 KEJ ~ Today's Ch'umil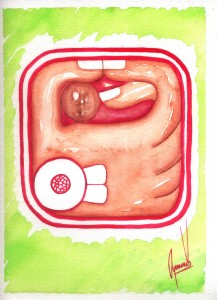 This day brings the energy of harmony and respect, it is the power of consciousness and the force that protects nature. Kej is the Ch'umil that connects us with our subtle side, with our sensitivity, its energy brings us calmness and stability, it allows us to observe the beauty of life, the art that is in everything. Its power helps us understand the wisdom that comes from the four corners of the world, the knowledge that arises from every element of Mother Earth. Today this Ch'umil flows with number 8 which connects us to the material and tangible world, this number brings with it great strength and power. The energies of this day remind us that the earth holds us, they speak to us about returning to nature, to our roots, to the essential and instinctive. They teach us that in the contact and connection with Mother Earth, with her elements, we return to ourselves, we fill ourselves with life, we connect with the natural cycles, we are charged with her power and energy. Let us feel the beauty and strength of nature within us, let us be grateful for the medicine she gives us, let us connect with her, let us feel that we are fire, earth, air, and water.
Este día trae la energía de la armonía y el respeto, es el poder de la conciencia y la fuerza que protege la naturaleza. Kej es el Ch'umil que nos conecta con nuestra parte sutil, con nuestra sensibilidad, que nos trae calma, estabilidad y nos permite observar la belleza de la vida, el arte que hay en cada cosa. Su poder nos ayuda a comprender la sabiduría que surge de las cuatro esquinas del mundo, el conocimiento que proviene de cada elemento de la Madre Tierra. Hoy este Ch'umil fluye con el número 8 que nos conecta al mundo material y tangible, este número trae consigo una gran fuerza y poder. Las energías de este día nos recuerdan que la tierra nos sostiene, nos hablan de regresar a la naturaleza, a las raíces, a lo esencial e instintivo. Nos enseñan que en el contacto y conexión con la Madre Tierra, con sus elementos, volvemos a nosotros mismos, nos llenamos de vida, conectamos con los ciclos naturales, nos cargamos de su poder y su energía. Sintamos la belleza y fuerza de la naturaleza en nuestro interior, agradezcamos la medicina que ella tiene para nosotros, conectemos con ella, sintamos que somos fuego, tierra, aire y agua.

Latest posts by Denise Barrios
(see all)