6 KAME ~ Today's Ch'umil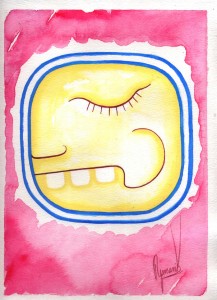 6 Kame projects a strong energy that can provoke instability; we must remember that the tests that come to our life come because our being is ready to experience them, to grow and evolve. Ajaw Kame symbolizes the cycles of life, it is the changes that arise for each of us, which open our being to new teachings, to experience our transformation, and to acquire spiritual strength. Number 6 contains a power that helps us defeat any negative energies, overcome the tests and conflicts that arise in our path and gather the learning that they bring with them. The convergence of these two energies teaches us that we possess the clarity and strength we need to overcome and transmute any situation, to understand and flow through each of the cycles that open and close in our life. These energies tell us that each day, each moment can be a new beginning and we must let go of everything that does not allow us transit through each new moment; all anger, resentment, frustration, or anything that hinders our journey through life and its continuous phases. Today you can offer a purple candle and ask this Ch'umil to free you from conflicts, to protect you and remove any negative energies from your path. Call upon your ancestors if you need protection, guidance or strength. On this day you can ask for protection for the community, so that confrontations and wars cease.
6 Kame proyecta una energía fuerte que puede provocar inestabilidad; debemos recordar que las pruebas que llegan a nuestra vida vienen porque nuestro ser está listo para experimentarlas, para crecer y evolucionar. Ajaw Kame simboliza los ciclos de la vida, es los cambios que surgen para cada uno de nosotros, esos cambios que nos abren a nuevas enseñanzas, a experimentar nuestra transformación y adquirir fortaleza espiritual. El número 6 contiene un poder que nos ayuda a vencer las energías negativas, a superar las pruebas y conflictos que surgen en nuestro camino y a recoger el aprendizaje que estas traen consigo. La convergencia de estas dos energías nos enseña que poseemos la claridad y fortaleza que necesitamos para superar y transmutar cualquier situación, para comprender y fluir por cada uno de los ciclos que se abren y cierran en nuestra vida. Estas energías nos hablan de que cada día, cada instante, puede ser un nuevo comenzar y debemos dejar ir todo aquello que no nos permite fluir en cada nuevo momento; todo enojo, resentimiento, frustración, cualquier cosa que obstaculice nuestro transitar por la vida y sus continuas fases. Hoy puedes ofrendar una vela morada y pedir a este Ch'umil que te libere de conflictos, que te proteja y retire las energías negativas de tu camino. Acude a tus ancestros si necesitas protección, guía o fortaleza. En este día se puede pedir protección para la comunidad, para que cesen las confrontaciones y las guerras.

Latest posts by Denise Barrios
(see all)