5 KAWOQ ~ Today's Ch'umil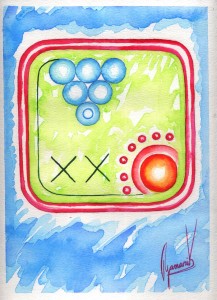 Kawoq rules over the family, the community and it activates abundance. Take advantage of this moment to strengthen the family relations and to project towards the community. The Tz'ikin trecena (13 days) opens the space to abundance, which we should provoke.
Kawoq rige la familia, la comunidad y acciona la abundancia. Hay que aprovechar este momento para solidificar la relación familiar y proyectarnos hacia la comunidad. La trecena en Tz'ikin nos abre el espacio a la abundancia que debemos provocar.

Latest posts by Carlos Barrios
(see all)