3 Kame  ~ Today's Ch'umil & Maya Creation Cycle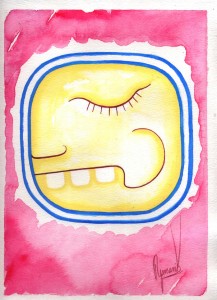 Kame is birth and death, and all the cycles that manifest during this period; it also represents the invisible guardians, the power and strength of our ancestors who advise us and protect us. Number 3 symbolizes our creative energy; it is our connection to the three levels; underworld, earth, and cosmos. Today you have a special connection to your ancestors, 3 Kame opens the channels to reveal their ancestral wisdom.
During the Creation of the Universe 3 Kame created death.
According to the Maya, the world was created in one Mayan month (twenty days). The process of creation begins on Jun (1) B'atz and ends on the day Wuqub' (7) Tz'i', completing the first twenty days of the Cholq'ij (Calendar of Life). After this final day of creation, the day Wajxaqib' (8) B'atz' arrives, which is considered the Cholq'ij New Year. When Maya people celebrate the Cholq'ij new year, they are celebrating that the creation of the world has been fulfilled, and the beginning of a new cycle of 260 days.

Following the footsteps of her family, Denise started her spiritual path at the age of 15, when she began traveling frequently to the highlands in her home of Guatemala to learn about Maya culture from the elders. She is the author of the book "The Energies of the Day" which is a daily guide to the energies of the Sacred Cholq'ij Calendar.

Latest posts by Denise Barrios (see all)