13 IMOX ~ Today's Ch'umil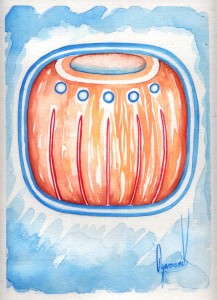 The strength of this sign is favorable to activate our dormant senses, especially our intuition, premonition, and revelations in dreams. Be open to receive these gifts and find the spiritual techniques that help you develop them. Do not allow your mind to be closed and confuse you.
La fuerza de este signo propicia activar nuestros sentidos dormidos, en especial la intuición, la premonición y las revelaciones en sueños. Hay que recibir estos dones y buscar las técnicas espirituales que y ayudarán a desarrollarlos. No permitas que tu mente se cierre y te confunda.

Latest posts by Carlos Barrios
(see all)