13 E ~ Today's Ch'umil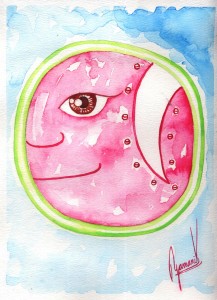 Today we are ruled by the energy of the sacred path. Ajaw E is the power that opens roads to traverse in each of the planes of existence, its wisdom teaches us that even when we are not aware of our purpose, we are always moving towards our evolution. Today this Ch'umil converges with number 13, an energy that connects us to our inner magic, that allows us to integrate the experience of our life to the path we are traveling, and that drives us towards achieving fulfillment. The importance of this day is that of finding our way, embarking on a journey towards our being so that it guides us in our walk of life. Discovering the path of life means that we must walk our own trail, understanding that each of us has his or her own purpose and not all of us should follow the same path, but that we can honor the wisdom of those who come across us as we walk and of those who accompany us on the journey. 13 E opens a space for us to discover what resonates with our being so that we can see with more clearly the correct path for our evolution. Its power invites us to explore new destinations, its strength gives us security in every step we take.
Hoy nos rige la energía del camino sagrado. Ajaw E es el poder que abre senderos a transitar en cada uno de los planos de existencia, su sabiduría nos enseña que aún cuando no seamos conscientes de nuestro propósito, siempre vamos avanzando hacia nuestra evolución. Hoy este Ch'umil converge con el número 13, una energía que nos conecta con nuestra magia interior, nos permite integrar la experiencia de nuestra vida al camino que estamos transitando y nos impulsa a alcanzar la realización. La importancia de este día está en encontrar nuestro camino, embarcarnos en un viaje hacia nuestro ser para que este nos guíe en nuestro andar. Descubrir el camino de la vida significa que debemos recorrer nuestro propio sendero, comprendiendo que cada uno de nosotros tiene su propio propósito y no todos debemos seguir la misma ruta, pero que podemos honrar la sabiduría de quienes se cruzan con nosotros al andar y de quienes nos acompañan por la senda de la vida. 13 E nos abre a descubrir aquello que resuena con nuestro ser para que veamos con más claridad el camino correcto para nuestra evolución. Su poder nos invita a explorar nuevos destinos, su fuerza nos da seguridad en cada paso que tomamos.

Latest posts by Denise Barrios
(see all)