1 Kej ~ Today's Ch'umil & Trecena Prayer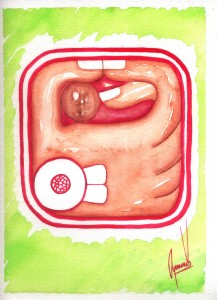 Enjoy the stability granted by the cycle of the deer; during this trecena (thirteen days) connect to the energy of Kej and ask for his protection to advance without encountering difficulties. Kej symbolizes the deer, who is the guardian of the forests and nature, called to maintain balance between humans and Mother Earth; it also projects the energy of balance, it has one foot in each of the four cardinal points, and therefore the basic elements.
Trecena Prayer from Don Pedro Ixchop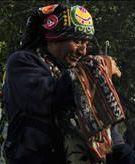 I thank you for this sacred day Ajaw, I ask you to strengthen my feet and my hands. I also ask you to strengthen my thoughts at every moment of my life, to prevent me from falling into the temptation of the adversary, of the enemy of the Sacred Spirituality. This will be the strength of my eyes, so that they will maintain the prosperity in your presence Ajaw, Heart of the Sky; Heart of Mother Earth. I ask you that my eyes won't fall into the temptation of the adversaries, and in this way I can continue my spiritual offerings. That the mission that was given to me in this life will help me Ajaw, and that it will help Mother Earth. I ask that my mission of Chuchqajaw will be the strength of all the people that follow me in Maya Spirituality, and that I won't feel any tiredness while being at your service Ajaw.  Maltiox, Maltiox, Maltiox, and four times Maltiox Ajaw.
Ajaw  Great Father or Supreme Being
Chuchqajaw  The name used to refer to the Father and Mother of the Universe. It is also the Name used to refer to the earthly guides or authorities. *In Maya culture what happens in the spirit world is replicated on earth.
Maltiox  Thank you

Following the footsteps of her family, Denise started her spiritual path at the age of 15, when she began traveling frequently to the highlands in her home of Guatemala to learn about Maya culture from the elders. She is the author of the book "The Energies of the Day" which is a daily guide to the energies of the Sacred Cholq'ij Calendar.

Latest posts by Denise Barrios (see all)