1 Kame ~ Today's Ch'umil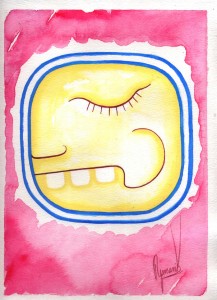 Kame represents the cycles that manifest during our life. Number 1 is the beginning, it is an auspicious day to begin new projects or make significant life changes. It is not always easy to end the cycles of our past, but it is a necessary step to be able to move forward and receive the blessings that come with new opportunities. This trecena (thirteen days), that begins today, gives you the opportunity of evaluating the changes you need to make; connect to the energy of 1 Kame to get the strength to change and open yourself to new energies.
Trecena Prayer from Don Pedro Ixchop
In this sacred day Kame I am grateful, Ajaw, for you are my Divine Judge, you liberate me from any difficulty, form the injustice of the invader, of the enemy. You help me solve all the precarious problems; you help me bring justice in your presence Ajaw.  Allow me to be the light of the judges through your divine justice. I ask you, Ajaw, to bring balance to my feet, to my hands, to my path, to my destiny, to bring balance to my future, to bring balance to my life, Heart of the Sky and Heart of Mother Earth. Ajaw you are the healer of my body, you rejuvenate my body and my soul. You are my Divine Doctor, I ask you to grant me the Divine Operation Father Ajaw of the Sky and of the Earth. Heal my body from any disease. Heal my wounds, heal my vices, heal my pain, heal my internal organs Ajaw, because you are the only one who can heal me, for you, Ajaw, are the doctor of doctors. I ask you Ajaw to be the guide that guides the knowledge and science in the doctors, in the hospitals. Your supernatural force enters my whole body, the bodies of my daughters and my sons, Ajaw, because I kneel in your presence. Maltiox, Maltiox, Maltiox and four times Maltiox.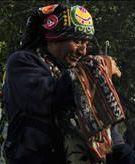 Ajaw Great Father or Supreme Being
Maltiox Thank you

Latest posts by Denise Barrios
(see all)