2 E – Creation to Realization for Cholq'ij New Year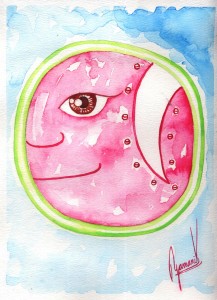 E is the path traveled by the expansion of creation travels, as the elders say.  It is a path known as the Saq' Be', the white path of the Cosmos. The Saq' Be' has a correlative in the face of Mother Earth – the white path that brings the ceremonial centers together in the Mayan territory. It is also the inner path of each human being, the path that allows us to realize our purpose in life. It is every step that we take, every action we carry out. It is the realization of the cosmic and telluric completeness, the harmony we must have with the environment. It is the limitless expansion of the Universe.
E is the intermediary between the material and the emotional, it is the path of expansion of the creative mind, that which creates what we call "reality", and it is primarily our path towards spirituality. Project your well-being in the physical plane, which includes the material well-being, to then have the space/time for the other planes. Remember that only you can walk your Saq' Be', no one can walk it for you.

Carlos Barrios is a Mayan Ajq'ij, who originates from and resides in Guatemala. Carlos is the Coordinator of the Spiritual Reserves of Humanity for Central America and Coordinator of the Water Project for Central America for UNESCO.He has been given the mission by his elders to begin sharing the prophecies and teachings of the Mayan peoples with the rest of the world. Carlos travels internationally to share these teachings and to generate awareness and support for the rescue and preservation of the ancient Mayan tradition in his homeland. He is also the author of "The Book of Destiny", a book on the cosmology, Cholq'ij calendar and prophecies of the Mayan peoples.

Latest posts by Carlos Barrios (see all)