JU'LAJUJ E ~ Today's Ch'umil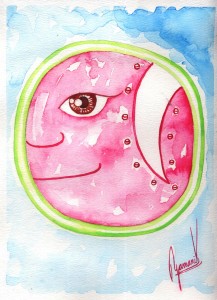 The energies of this day open for us the possibility of understanding the purpose of each teaching that we have gathered on the path of our life. The trecena allows us, through our breath, to go within and get closer to our spirit, to the essence of our being. To connect with the wisdom of all that exists, and, thus, understand the paths of our mission in life. Let us offer a white candle with the intention of having clarity in our purpose, so that the perfect paths for the realization of our being continue to open before us.
​​The wisdom of Ajaw E leads us in our journey through the road of life, it is the power that guides our steps, that opens paths of knowledge and discovery. It is the path we travel throughout our existence and it is especially our Saq' B'e, the white and spiritual road that brings us to our purpose of being, the journey we undertake towards our inner self in the search for fulfillment. E symbolizes the destination and the journey, it is the Ch'umil that provides us with the necessary strength to fulfill the mission for which we were born. It is the power of action that leads us to a precise objective, that seeks fulfillment on every plane of existence. It is the sacred paths of the Cosmos and Mother Earth, the energy that brings together the material and the spiritual, the mental and the emotional, it is the path to the expansion of our being. Number 11 symbolizes the learning we get through experiences. 11 days invite us to be aware of every action we take, every word and feeling we express, for its energy can bring tests, especially on the mental and spiritual level.
Las energías de este día nos abren la posibilidad de comprender la razón de ser de cada enseñanza que hemos recogido en el sendero de la vida. La trecena nos permite, por medio de la respiración, ir hacia adentro y acercarnos a nuestro espíritu, a la esencia de nuestro ser, conectarnos a la sabiduría de todo lo que existe, para comprender los caminos de nuestra misión de vida. Ofrendemos una vela blanca con la intención de tener claridad en nuestro propósito, para que se continúen abriendo ante nosotros los caminos perfectos para la realización de nuestro ser.
La sabiduría de Ajaw E nos guía en nuestro transitar por el camino de la vida, es el poder que orienta nuestros pasos, que abre senderos de conocimiento y descubrimiento. Es el camino que recorremos a lo largo de la existencia y es especialmente nuestro Saq' B'e, ese camino blanco y espiritual que nos conduce hacia nuestro propósito de ser, ese viaje que emprendemos hacia nuestro ser interior en la búsqueda de la realización. E simboliza el destino y los viajes, es quien nos provee de la fuerza necesaria para cumplir la misión para la cual nacimos. Es la energía de la acción que nos lleva hacia un objetivo preciso, el aspecto de la vida que busca la realización en cada plano de existencia. Es los senderos sagrados del Cosmos y de la Madre Tierra, la energía que vincula lo material y lo espiritual, lo mental y lo emocional, es el camino a la expansión de nuestro ser. El número 11 simboliza el aprendizaje que obtenemos a través de las experiencias, los días 11 nos invitan a ser conscientes de cada acción que tomamos, de cada palabra y sentimiento que expresamos, pues su energía puede traer pruebas, especialmente a nivel mental y espiritual.

Latest posts by Denise Barrios
(see all)