1 B'atz' – Creation to Realization for Cholq'ij New Year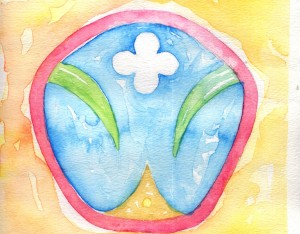 B'ATZ' is the origin, it is the moment of creation. It is the moment when from nothingness, from emptiness, from darkness (which have a value and an energy) leads to an explosion from which everything arises and the expansion of contained matter begins. It is when a light enters darkness; the exact point from where everything expands to form the light lines that create the interweaving of the Najt (space-time). It is the lines that connect the universe and which are woven by B'atz'. It is the circles and the spirals that are formed when everything starts to revolve.
This vision indicates that now we must begin our path of life in full awareness. We must walk the path of our purpose of life, of a life that expands our spirit without limits. It is delineating and taking a real control over our life, to become one with all of creation. It speaks to us about organizing and directing our purposes to reach and develop our inner powers.

Latest posts by Carlos Barrios
(see all)