WUQUB' KAN ~ Today's Ch'umil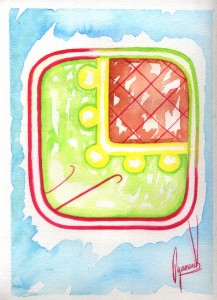 Don Ramón would tell me that energy travels in spirals, in us it comes from a force that resides in the coccyx and which rises through our spine. To activate this creative force it is important that we learn to move and channel our own energy. Action is the key to this day.
~"The Mayan Count of the Days" by Carlos & Denise Barrios
Me decía don Ramón que la energía viaja en forma de espiral, en nosotros esta surge de una fuerza que se deposita en el coxis y va subiendo por la espina dorsal. Para activar esta fuerza creadora es importante que aprendamos a mover y canalizar nuestra energía. Acción es la clave de este día.
~"La Cuenta Maya de los Días" por Carlos y Denise Barrios

Latest posts by Denise Barrios
(see all)