WAQIB' KEJ ~ Today's Ch'umil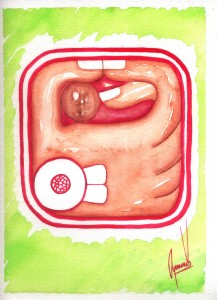 This day reminds us that everything is part of the divinity, that every time we walk in the mountains, feel the smell of the earth or breathe fresh air, we connect with this divinity that surrounds us and which is part of us. Today Ajaw Kej opens for us the possibility to find in our connection with Mother Earth the emotional, energetic, physical and mental balance. Let us remember that the wind of the South, which on this day blows with the strength of the Iq' trecena, connects us to the manifestation of nature.
Ajaw Kej represents calmness, balance, and harmony; it is the spirit of the forests, mountains, and hills, the guardian of nature. Its wisdom comes to remind us that we are an expression of Mother Earth, that our destiny and evolution are linked to hers. This Ch'umil urges us to return to a simple and harmonious existence, to live in balance and connection with nature, with the prime elements, with their energy that gives us life, nourishes us, sustains us, and activates our power. Kej is the connection with the millenary wisdom that Mother Earth brings, it is the learning and healing that comes from her. This Ch'umil also represents balance, it is the deer that has a leg in each of the four cardinal points, it is the four pillars that support the Sky and Earth. Number 6 is an energy that brings forth the tests that teach us, that drive us to work on our development. This number is connected to the material world and it is through its teachings in this tangible reality that it impels us to reach our greatest potential, not only on the physical plane, but also emotionally, mentally, and spiritually.
Este día nos recuerda que todo es parte de la divinidad, que cada vez que caminamos por la montaña, sentimos el olor de la tierra o respiramos aire puro conectamos con esta divinidad que nos rodea y que es parte de nosotros. Hoy Ajaw Kej nos abre la posibilidad de encontrar en nuestra conexión con la Madre Tierra el equilibrio emocional, energético, físico y mental. Recordemos que el viento del sur, que hoy sopla con la fuerza de la trecena de Iq', nos conecta a la manifestación de la naturaleza.
Ajaw Kej representa la calma, el balance y la armonía; es el espíritu de los bosques, las montañas y los cerros, el guardián de la naturaleza. Su sabiduría viene a recordarnos que somos una expresión de la Madre Tierra, que nuestro destino y evolución están ligados a ella. Este Ch'umil nos impulsa a retornar a una existencia simple y armónica, a vivir en balance y conexión con la naturaleza, con los elementos primigenios, con su energía que nos da vida, que nos nutre, sostiene y activa nuestro poder. Kej es el conectarnos con los milenarios saberes que nos ofrece la Madre Tierra, es el aprendizaje y sanación que surge de ella. Este Ch'umil representa también el equilibrio, es el venado que tiene una pata en cada uno de los cuatro puntos cardinales, es los cuatro pilares que sostienen el Cielo y la Tierra. El número 6 es una energía que hace que surjan las pruebas que nos enseñan, que nos empujan a trabajar en nuestro desarrollo. Este número está conectado al mundo material y es a través de sus enseñanzas en esta realidad tangible que nos impele a alcanzar nuestro mayor potencial no solo en plano físico, sino también en lo emocional, mental y espiritual.

Latest posts by Denise Barrios
(see all)