OXIB' E ~ Today's Ch'umil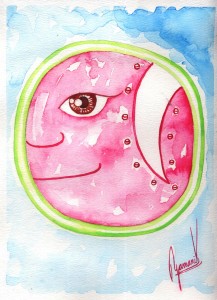 The wisdom of E guides us in our walk through the road of life, it is the power that opens paths of knowledge and discovery. E is the road we travel along our existence, that journey we undertake in the search for fulfillment. E brings the energy of action that impels us to traverse the paths that lead to our purposes, it is the aspect of life that seeks fulfillment on every plane of existence. The number Oxib' (3) symbolizes the results of our actions, its power makes us aware that everything we do bears fruit.
The energy of this day comes to remind us that the path of our life is perfect. That every experience we have lived, even those that could have been perceived as obstacles, have provided us with the wisdom we need to reach our next destination, for it is by walking our path of existence that we find our power, that we discover who we are and advance towards our evolution. Let us, therefore, embrace each moment with joy and gratitude, let us be present in the now and take each step with awareness, thus walking our path of life in a sacred way.
La sabiduría de E nos guía en nuestro transitar por el camino de la vida, es el poder que abre senderos de conocimiento y descubrimiento. E es el sendero que recorremos a lo largo de la existencia, ese viaje que emprendemos en la búsqueda de la realización. E trae la energía de la acción que nos impele a transitar los caminos que conducen hacia nuestros propósitos, es el aspecto de la vida que busca la realización en cada plano de existencia. El número Oxib' (3) simboliza el resultado de nuestras acciones, su poder nos hace conscientes de que todo lo que hacemos da fruto.
La energía de este día nos recuerda que el camino de nuestra vida es perfecto. Que cada experiencia que hemos vivido, incluso esas que parecieran obstáculos, nos han otorgado la sabiduría que necesitamos para alcanzar nuestro próximo destino, pues es caminando nuestro sendero de existencia que vamos encontrando nuestro poder, descubriendo quiénes somos y avanzando en nuestro desarrollo. Abracemos entonces cada momento con gozo y agradecimiento, estemos presentes en el ahora y demos cada paso con consciencia, para transitar así nuestro camino de vida de forma sagrada.

Latest posts by Denise Barrios
(see all)