Message for These Corona Times from Carlos Barrios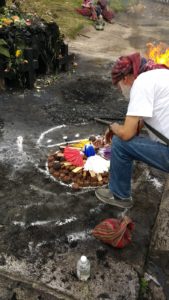 Each day brings its energy, but there are specific spaces of time to which we can give a positive value, let's take advantage of this space which was granted to us to recover our being, our essence; you can increase the energy of love which is more powerful than the energy of fear and make it expandable to decrease the negative energy that is surrounding us. This is a good moment to make an inner journey and revise if you are the being what you want to be, you can project the changes that you need to make. The Maya remind us that spirituality of these days has a name and that name is action.

Carlos Barrios is a Mayan Ajq'ij, who originates from and resides in Guatemala. Carlos is the Coordinator of the Spiritual Reserves of Humanity for Central America and Coordinator of the Water Project for Central America for UNESCO.He has been given the mission by his elders to begin sharing the prophecies and teachings of the Mayan peoples with the rest of the world. Carlos travels internationally to share these teachings and to generate awareness and support for the rescue and preservation of the ancient Mayan tradition in his homeland. He is also the author of "The Book of Destiny", a book on the cosmology, Cholq'ij calendar and prophecies of the Mayan peoples.

Latest posts by Carlos Barrios (see all)