KEB' IMOX ~ Today's Ch'umil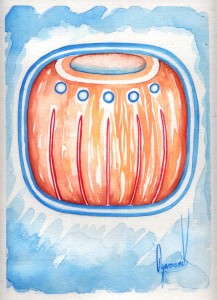 This day emerges to remind us that nothing is static, for change is an essential part of existence. That each process we undergo is life-enriching, because it brings us new learnings and growth. Let us learn from this day to move through life in a state of complete confidence, knowing that everything happens as it should, at the perfect rhythm; let us be like the water that flows gently over obstacles.
Este día surge para recordarnos que nada es estático, que el cambio es parte vital de la existencia. Que cada proceso que vivimos es enriquecedor, pues nos trae nuevos aprendizajes y crecimiento. Aprendamos de este día a movernos por la vida en un estado pleno de confianza, sabiendo que todo ocurre a un ritmo perfecto, seamos como el agua que fluye suavemente sobre los obstáculos.

Latest posts by Denise Barrios
(see all)