KEB' E ~ Today's Ch'umil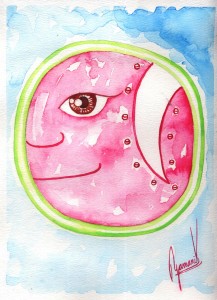 E represents the moment of creation in which the paths traveled by the energies to create this reality were opened. Those paths that unite the sacred spaces and allow the convergence and expansion of cosmic and telluric forces. Ajaw E is the spirit of the paths, it is the guardian and protector of the transits and destinies. It is the Saq' B'e, the spiritual path. Its energy speaks to us of following our destiny, of being mindful about what we make of our life, of taking that first step towards the expansion of our being. Today we can light a pale blue candle with the purpose of obtaining certainty in our steps, so that these guide us towards the road of our realization.
E representa el momento de la creación en el que se abrieron los senderos transitados por las energías para crear esta realidad. Esos caminos que unen los espacios sagrados y permiten la convergencia y expansión de las fuerzas cósmicas y telúricas. Ajaw E es el espíritu de los caminos, es el guardián y protector de los tránsitos y los destinos, es el Saq' B'e, el sendero espiritual. Su energía nos habla de seguir nuestro destino, de poner atención a lo que hacemos de nuestra vida, de dar ese primer paso hacia la expansión de nuestro ser. Hoy podemos encender una vela celeste con el propósito de obtener certeza en nuestros pasos, para que estos nos guíen hacia el camino de nuestra realización.

Latest posts by Denise Barrios
(see all)