KAN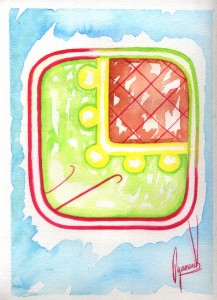 SIGNIFICANCE OF GLYPH
The glyph signifies the serpent; the drawing on the upper left is what is on the back of the serpent as well as the dots. This is represented in Kukul'Kaan or Qukumatz'.
THE DAY
This is a special day to increase the physical force; to build the internal fire and spiritual evolution; for the return of the lost and forgotten; for the return of a loved one; for the reconciliation of the couples; to ask for the couples; for the sexual balance; the justice; the truth; the intelligence and the peace. This day is also good to ask for the equilibrium in life; so that we may be free of anger; to be grateful of truth and justice; to heal illness of the nervous system; to do away with economic problems; to ask for the integrity of the community; to ask for the wisdom of all spiritual students; and to ask for the continuation of the tradition and the Mayan ceremony. It is the energy of the knowledge transmuted into wisdom; it is the strength; it is the serpent power; the space energy; the wisdom of the elders; it is the sexual magic. It is the DNA; the orbits of the planets; and it is the spiral of evolution.
THIS DAY IS GOOD FOR
To ask for the energy; to ask that the knowledge may transmute to wisdom; fortitude; for serenity; patience; so that the ancestral knowledge may return; to ask for the couples; so that we may have an equilibrium in life; to do away with anger; so that truth may come to light; to do away with illnesses of the nerves and of the vertebrae of the spinal column.
PRONUNCIATION BY ELDER MARIANO XUTUMIL