KAB'LAJUJ B'ATZ' ~ Today's Ch'umil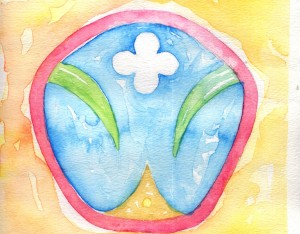 The energies of this day remind us that, while we cannot control everything that happens, we can choose to transit each process with love, knowing that each new experience that arises is like a thread in the weaving of existence that connects us to a new possibility of growing in fullness, and that when we understand ourselves as part of the weave that is life, we can realize that there is nothing to attach ourselves to because we are already everything. We are already part of the earth and the universe, we are more than physical beings, we are part of that magical and energetic tapestry called existence.
Las energías de este día nos recuerdan que aunque no podemos tener el control de todo lo que sucede, si podemos elegir transitar cada proceso que atravesamos con amor, sabiendo que cada nueva experiencia que surge es como un hilo en el tejido de la existencia que nos conecta a una nueva posibilidad de crecer en plenitud, y que cuando nos comprendemos como parte de ese tejido que es la vida, podemos darnos cuenta de que no hay nada a lo que aferrarnos porque ya lo somos todo, ya somos parte de la tierra y del universo, somos más que seres físicos, somos parte de ese tejido mágico y energético llamado existencia.

Latest posts by Denise Barrios
(see all)