JUN TZ'I' ~ Today's Ch'umil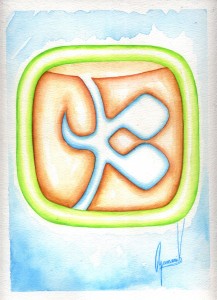 On this day in which Jun Tz'i' opens a new trecena, its energy emerges to remind us that as we walk towards the purpose of our existence we are shaping the being we intend to become. That in each step we take, in each decision we make or choose not to make, lies an immense power.
That if things have to be forced, it may be because they are not for our greatest good, for what is meant to be will always find a way to become.
That we always have an advisor, an energy that guides us and supports us, that seeks our well-being and leads us to the right path; this energy is that of Ajaw Tz'i', and while its presence in our lives may be intangible, we may trust that its power sustains us at all times.
En este día en el que Jun Tz'i' abre una nueva trecena, su energía surge para recordarnos que mientras caminamos hacia el propósito de nuestra existencia, vamos dando forma al ser en el que deseamos convertirnos, que hay mucho poder en cada paso que damos, en cada decisión que tomamos o decidimos no tomar.
Que cuando tenemos que forzar mucho las cosas tal vez es porque no valen la pena para nosotros, pues lo que tiene que ser siempre será.
Que siempre tenemos un consejero, una energía que nos guía y nos da apoyo, que busca nuestro bienestar y nos enseña a transitar el camino recto, esta energía es la de Ajaw Tz'i', y que aunque su presencia en nuestra vida sea intangible, podemos confiar en que su fuerza nos sostiene en todo momento.

Latest posts by Denise Barrios
(see all)