JOB' KEJ ~ Today's Ch'umil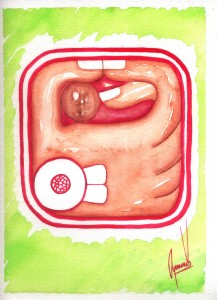 Kej is the spirit of the forests, mountains, and hills, the guardian of nature. Its wisdom comes to remind us that we are connected to everything around us, that just as the plants, animals, and each being that inhabits Mother Earth, we are an essential part of creation. Kej invites us to return to a simple and harmonious existence, to live in balance and union with nature, with the elements, to connect with the millenary knowledge that the Earth brings us, with the learning and healing that comes from her. This Ch'umil also represents strength and balance, it is the deer that has a leg in each of the four directions, the energy that maintains the equilibrium of life. The number Job' (5) is a power that brings with it the ancestral wisdom.
This day invites us to live in awareness and harmony with what surrounds us, knowing that everything in the world has an energy and a purpose to serve in this existence. Today the energies remind us of the importance of before entering a mountain asking permission from its guardian, before taking the branch of a plant for our food thanking it for its medicine, before picking a crystal from the earth or drinking water from the river talking to its spirit, asking its permission, thanking its power. Let us listen to and honor nature and by doing so we will also be listening to and honoring ourselves, for let us not forget that the earth is not for us, it is part of us.
Kej es el espíritu de los bosques, las montañas y los cerros, el guardián de la naturaleza. Su sabiduría viene a recordarnos que estamos conectados a todo lo que nos rodea, que al igual que las plantas, los animales y cada ser que habita la Madre Tierra, somos una parte esencial de la creación. Kej nos invita a retornar a una existencia simple y armónica, a vivir en balance y conexión con la naturaleza, con los elementos, a conectarnos con los milenarios saberes que nos ofrece la Tierra, con el aprendizaje y sanación que surge de ella. Este Ch'umil representa también fortaleza y balance, es el venado que tiene una pata en cada una de las cuatro direcciones, es la energía que guarda el equilibrio de la vida. El número Job' (5) es una energía que trae consigo la sabiduría ancestral.
Este día nos invita a vivir en consciencia y armonía con lo que nos rodea, sabiendo que todo lo que existe en el mundo tiene una energía y un propósito que cumplir en esta existencia. Hoy las energías nos recuerdan la importancia de antes de adentrarnos en una montaña pedir permiso a su guardián, de antes de tomar la rama de una planta para nuestra comida agradecerle por su medicina, de antes de recoger un cristal de la tierra o beber agua del río hablar con su espíritu, pedir su permiso, agradecer su poder. Escuchemos y honremos a la naturaleza y de esta manera también nos escuchamos y honramos a nosotros mismos, pues no olvidemos que la tierra no es para nosotros, es parte de nosotros.

Latest posts by Denise Barrios
(see all)