JOB' KAME ~ Today's Ch'umil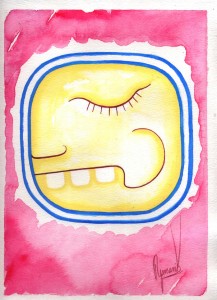 The ancestors are the spirits that guide and protect our path. If we pay attention we can feel their presence, the powerful spiritual connection we have with them. On this day of the ancestors let us take a moment to connect with them, they are the link between the past and the future; the wisdom and experience of the past that they represent is part of our being, it is what allows us to create this moment and leave a legacy for the future. Let us elevate a prayer for our ancestral grandfathers and grandmothers. Today the wind of the trecena not only carries with it their messages and wisdom, but it also lifts our words so that they can hear us.
Los ancestros son los espíritus que guían y protegen nuestro camino. Si prestamos atención podremos sentir su presencia, la poderosa conexión espiritual que tenemos con ellos. En este día de los ancestros tomemos un momento para conectar con ellos, ellos son el vínculo entre el pasado y el futuro; la sabiduría y experiencia del pasado que ellos representan forma parte de nuestro ser, es la que nos permite crear este momento y dejar un legado para el futuro. Elevemos una oración para nuestros abuelos y abuelas ancestrales. Hoy el viento de la trecena no solo trae consigo sus mensajes y sabiduría, sino que eleva nuestras palabras para que ellos puedan escucharnos.

Latest posts by Denise Barrios
(see all)