B'ELEJEB' E ~ Today's Ch'umil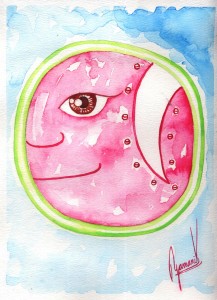 Yesterday a new cycle began and today we start our journey again. We retake the path under the energy of Ajaw 9 E, the power that connects us to our spiritual road, to the path of our life purpose. One of the teachings of the elders is that at this moment we are going through a period of 40 days, remember that we just finished the cycle of creation in which the energies formed this reality, and just as it happens when you bring a child to life, now we take a period of 40 days of calmness, until we arrive to B'elejeb' B'atz', the feminine polarity in which the energies of the more subtle planes are manifested. There balance is found with the material and masculine polarity that was manifested during Wajxaqib' B'atz'. Let us then take advantage of this moment of connection with our inner self, of recharging ourselves to impel our walk on the path that opens with this new cycle.
Ayer inició un nuevo ciclo, hoy comenzamos de nuevo nuestro andar, retomamos el camino bajo la energía de 9 E, ese poder que nos conecta a nuestro sendero espiritual, al sendero de nuestro propósito de vida. Una de las enseñanzas de los abuelos es que en este momento estamos transitando un período de 40 días, recordemos que recién finalizamos el ciclo de creación en el que las energías dieron forma a esta realidad, y al igual que sucede cuando se trae un hijo a la vida, ahora se toma un tiempo de 40 días de tranquilidad, hasta que arribemos a B'elejeb' B'atz', la polaridad femenina en la que se manifiestan las energías de planos más sutiles, y se encuentra el equilibrio con la polaridad material y masculina que se manifestó durante Wajxaqib' B'atz'. Aprovechemos entonces este período de conexión con nuestro ser interior, de recargarnos para tomar impulso en el camino que abre este nuevo ciclo.

Latest posts by Denise Barrios
(see all)