9 TOJ ~ Today's Ch'umil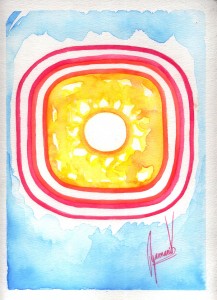 Toj is the Sacred Fire that brings us the spiritual connection, it manifests today and gives us a space to be grateful for all that we have lived, both the positive and negative experiences, for both strengthen us. A day to increase the inner powers.
9 TOJ – Toj es el Fuego Sagrado que nos trae la conexión espiritual, se manifiesta hoy y nos da el espacio para agradecer por todo lo que hemos vivido, experiencias tanto positivas como negativas, pues ambas nos fortalecen. Día para acrecentar los poderes internos.

Carlos Barrios is a Mayan Ajq'ij, who originates from and resides in Guatemala. Carlos is the Coordinator of the Spiritual Reserves of Humanity for Central America and Coordinator of the Water Project for Central America for UNESCO.He has been given the mission by his elders to begin sharing the prophecies and teachings of the Mayan peoples with the rest of the world. Carlos travels internationally to share these teachings and to generate awareness and support for the rescue and preservation of the ancient Mayan tradition in his homeland. He is also the author of "The Book of Destiny", a book on the cosmology, Cholq'ij calendar and prophecies of the Mayan peoples.

Latest posts by Carlos Barrios (see all)