9 IQ' ~ Today's Ch'umil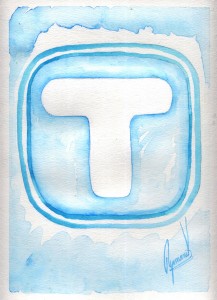 Mayas were known to be the guardians of time. The counting and study of it was of such importance to them that they developed different calendars which measured diverse aspects of life, from the transits of planets, to the energies that influence us every day. The Mayan culture and geo-cosmovision was shaped in such a way that it seeks the harmony of each being with its purpose of existence and with the world that surrounds it. For this purpose they created tools and practices that allow us to live in balance with the universe, with nature, with the cycles of life, and with everything that conforms this space-time that we call reality. Among the calendars that our wise ancestors left us is the Ab' or Cholab', a solar calendar of 360 days plus 5 days of the ceremonial month called Wayeb'. This calendar marks the movements of Mother Earth and the way in which they influence us, so that we can transit our life in harmony with creation. It is also the calendar that indicates the cycles of planting and harvesting. The cycle of the Ab' Calendar begins on day 0 Pop, this day marks which will be the carrier that will give strength to the 365 days of the Ab' year. The energy of the carrier affects the way in which each of the energies of the Cholq'ij manifest, its power strengthens and protects us. The carrier that will rule over this new cycle is 9 Iq', which brings the power of the purifying wind, it is imagination and creativity, its energy brings clarity and elevates our thoughts to higher levels, it is the energy that nurtures our mind and brings new ideas and knowledge. Now that it converges with number 9, which is a spiritual power that connects us to the subtle, which is a number that brings kindness and harmony, the power of Iq 'activates and strengthens our spiritual power. The force of this Ch'umil gives us the ability to focus and direct our thoughts in order to transform our reality and find our development. Iq' impels us to guide our existence according to the new era of growth that we are living, it allows us to direct our thinking so that we can create the new reality, so that we can reach a state of real consciousness. May the power of its wind strengthen us, awaken our senses and our conscience during this Ab' year.
Los Mayas han sido conocidos como los guardianes del tiempo, la medición y el estudio de este era de tal importancia para ellos que llegaron a crear distintos calendarios que miden desde los tránsitos de planetas, hasta las energías que influyen sobre nuestra vida. La cultura y geo-cosmovisión Maya fue creada de tal manera que busca que cada ser esté en armonía con su propósito de existencia y con el mundo que lo rodea, con este fin crearon herramientas y prácticas que nos permiten vivir en equilibrio con el universo, con la naturaleza, con los ciclos de la vida y con todo lo que conforma este espacio-tiempo al que llamamos realidad. Dentro de los calendarios que nuestros sabios ancestros nos legaron está el Ab' o Cholab', un calendario solar de 360 días más 5 días del mes ceremonial llamado Wayeb', este marca los movimientos de la Madre Tierra y cómo estos influyen en nosotros, para que transitemos y vivamos en armonía con la creación. Es también el calendario que maneja los ciclos de las cosechas y los cultivos. El ciclo del Calendario Ab' comienza en el día 0 Pop, este día marca cuál será el cargador que dará la fuerza al los 365 días del año Ab', la energía del cargador incide en el comportamiento de cada una de las energías que se manifiesta en el Cholq'ij, su poder nos fortalece y nos protege. El cargador que regirá este nuevo ciclo es 9 Iq', quien trae la fuerza del viento purificador, es la imaginación y la creatividad, es quien purifica y eleva nuestros pensamientos a niveles superiores, es la energía que alimenta nuestra mente y trae nuevas ideas y conocimientos. Al converger con el número 9, que es un poder espiritual que nos conecta a lo sutil, que es un número que trae nobleza y armonía, el poder de Iq' activa y fortalece nuestro poder espiritual. La fuerza de este Ch'umil nos da la capacidad de enfocar y direccionar nuestros pensamientos para transformar nuestra realidad y encontrar nuestro desarrollo. Iq' nos impulsa a encauzar nuestra existencia acorde a la nueva era de crecimiento que estamos viviendo, nos permite direccionar nuestro pensamiento para crear la nueva realidad, para alcanzar un estado de conciencia real. Que el poder de su viento nos fortalezca, despierte nuestros sentidos y nuestra conciencia durante este año Ab'.

Latest posts by Denise Barrios
(see all)