8 B'atz' – HAPPY MAYA NEW YEAR!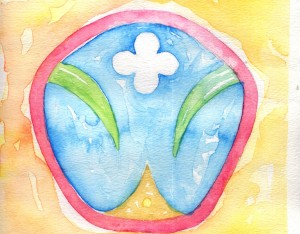 Today is Wajxaqib' (8) B'atz' (Maya New Year). This is the first day of the Cholq'ij Calendar; during this day the Ajq'ijab' (Maya Spiritual Guides) and the Maya community join to celebrate with Fire Ceremonies of gratitude to the Ajaw (Great Father) and to pray for blessings for this new cycle. Join this celebration by lighting 20 candles, one for each of the Nawales and connect through their energy to the hundreds of Sacred Fire Ceremonies that are lit today in all of the Sacred Mayan Altars.
Today we are launching a Maya Date Calculator!  Thanks to continued support for Saq' Be' and the generous effort of Javi Espinoza, this amazing online tool will help to generate the Maya cross for any birth date!  It is still a work in progress, with more features being added, but for now it is fully functional in being able to identify the energies that are primary for your path in this life.  Check it out here!

Latest posts by Denise Barrios
(see all)