7 Tz'ikin~ Today's Ch'umil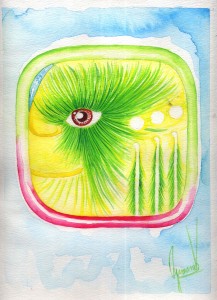 Ajaw Tz'ikin possesses a magnetic force that attracts abundance to each aspec of life. Its energy is symbolizes by the bird who brings freedom and vision, it elevates us to higher levels and communicates us to the supreme energies. Today this sign converges with number 7 which contains a power that balances and harmonizes. On this day the energy brings us luck, good relationships, love, and opportunites, but we must open the space for them to manifest and grant us all that they have to give. Accept with gratitude and love what this moment is giving you so that you can flow with it. 7 Tz'ikin offers you the elements to create good things for your community and yourself; the energy that this day projects is charged with opportunities, take advantage of them. You can light a blue candle so that everything you wish to accomplish materialices.
Ajaw Tz'ikin posee una fuerza magnética que atrae la buena fortuna a cada aspecto de la vida, su energía esta simbolizada por el ave que trae libertad y visión, que nos eleva a niveles superiores y nos comunica con las energías supremas. Hoy este signo converge con el número 7 que contiene un poder que equilibria y armoniza. Hoy la energía nos trae suerte, buenas relaciones, amor y oportunidades, pero debemos abrirles el espacio para que se manifiesten y nos otorguen todo aquello que tienen para darnos. Acepta con gratitud y amor lo que este momento te regala para que puedas fluír con ello. 7 Tz'ikin te da los elementos para crear buenas cosas para la comunidad y para ti; la energía que proyecta este día esta cargada de oportunidades, aprovéchalas. Puedes encender una vela azul para que se materialice todo aquello que deseas alcanzar.

Latest posts by Denise Barrios
(see all)