7 KEJ ~ Today's Ch'umil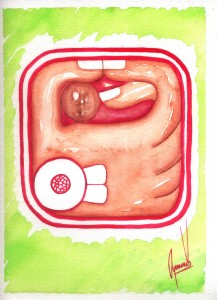 The energy of this day is related to nature, our relationship with her has not been one of respect and harmony, it is imperative that we have an encounter with her, for it's part of our evolution. Our destiny is linked to that of Mother Earth. This is a day of learning which brings the harmony that allows growth.
7 KEJ – La energía de este día nos refiere a la naturaleza, nuestra relación con ella no ha sido de respeto y armonía, es imperativo
tener un encuentro con ella, pues es parte de nuestra evolución. Nuestro destino esta ligado al de la Madre Tierra. Este es un dia de aprendizaje en el que se abre la armonia que da el crecimiento.

Carlos Barrios is a Mayan Ajq'ij, who originates from and resides in Guatemala. Carlos is the Coordinator of the Spiritual Reserves of Humanity for Central America and Coordinator of the Water Project for Central America for UNESCO.He has been given the mission by his elders to begin sharing the prophecies and teachings of the Mayan peoples with the rest of the world. Carlos travels internationally to share these teachings and to generate awareness and support for the rescue and preservation of the ancient Mayan tradition in his homeland. He is also the author of "The Book of Destiny", a book on the cosmology, Cholq'ij calendar and prophecies of the Mayan peoples.

Latest posts by Carlos Barrios (see all)