5 KEJ ~ Today's Ch'umil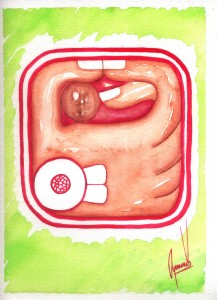 Kej represents calmness, balance, and harmony. It is the spirit of the forests, of the mountains and hills. It is the energy of animals, especially of the deer. This Ch'umil brings the power of nature, it is returning to Mother earth, returning to live a simple and harmonious existence. It is living in balance and in connection with the prime elements, those energies that give us life, that activate our inner power, that nurture, support, and connect, that give us lightness and allow us to flow. Today this sign comes together with number 5 which symbolizes action, it is a creative force, a power that elevates us to higher levels. On this day we will find our power by working with the four elements, by absorbing the teachings of the fire, earth, air, and water, by being connected to Mother Earth and receiving the magic and wisdom she has preserved for billions of years. Let's remember that nature is not for us, it is a part of us, she nurtures us with her power and knowledge, brings us balance and harmony. Share a moment with her today, allow her to be your guide during this day.
Kej representa la calma, el balance y la armonía; es el espíritu de los bosques, de las montañas y los cerros, es la energía de los animales, especialmente del venado. Este Ch'umil trae el poder de la naturaleza, es el retornar a la Madre Tierra, retornar a una existencia simple y armónica. Es el vivir en balance y en conexión con los elementos primigenios, esas energías que nos dan vida, que activan nuestro poder interno, que nutren, sostienen y conectan, que nos dan liviandad y nos permiten fluir. Hoy este signo confluye con el número 5 que simboliza la acción, es una fuerza creativa, un poder que nos eleva a niveles superiores. Este día encontraremos nuestro poder al trabajar con los cuatro elementos, al absorber las enseñanzas del fuego, la tierra, el aire y el agua, al estar conectados con la Madre Tierra para recibir la magia y sabiduría que ella ha conservado por miles de millones de años. Recordemos que la naturaleza no es para nosotros, es parte de nosotros, ella nos nutre con su poder y conocimiento, nos trae su balance y armonía. Comparte hoy un momento con ella, permite que sea tu guía durante este día.

Latest posts by Denise Barrios
(see all)