4 KAN ~ Today's Ch'umil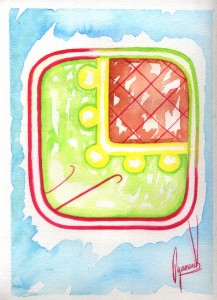 Today the four prime elements converge and activate Kukulkan, the Feathered Serpent, which transmutes and catalizes the sublime action that can elevate your spirit to your true consciousness. Search for the wise energy of Kan.
Hoy se activan y convergen los cuatro elementos primigenios que accionan a Kukulkan, la Serpiente Emplumada, transmutadora y catalizadora de la acción sublime que puede elevar tu espíritu a tu verdadera conciencia. Busca la energía de la sabiduría del Kan.

Carlos Barrios is a Mayan Ajq'ij, who originates from and resides in Guatemala. Carlos is the Coordinator of the Spiritual Reserves of Humanity for Central America and Coordinator of the Water Project for Central America for UNESCO.He has been given the mission by his elders to begin sharing the prophecies and teachings of the Mayan peoples with the rest of the world. Carlos travels internationally to share these teachings and to generate awareness and support for the rescue and preservation of the ancient Mayan tradition in his homeland. He is also the author of "The Book of Destiny", a book on the cosmology, Cholq'ij calendar and prophecies of the Mayan peoples.

Latest posts by Carlos Barrios (see all)