2 AQ'AB'AL ~ Today's Ch'umil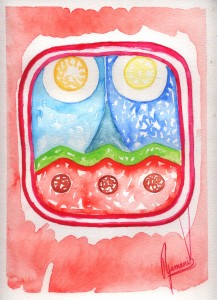 There is always an opportunity, a new sunrise, the spirituality of this day asks you for compromise with your partner or your spiritual guide to outline your path, the advice of the elders gives you guidance. Search for the light that is within yourself.
Siempre hay una oportunidad, un nuevo amanecer, la polaridad de este día te pide consenso con tu pareja o con tu guía espiritual para delinear tu camino, el consejo de los mayores te orienta. Busca la luz que está en tu ser interno.

Carlos Barrios is a Mayan Ajq'ij, who originates from and resides in Guatemala. Carlos is the Coordinator of the Spiritual Reserves of Humanity for Central America and Coordinator of the Water Project for Central America for UNESCO.He has been given the mission by his elders to begin sharing the prophecies and teachings of the Mayan peoples with the rest of the world. Carlos travels internationally to share these teachings and to generate awareness and support for the rescue and preservation of the ancient Mayan tradition in his homeland. He is also the author of "The Book of Destiny", a book on the cosmology, Cholq'ij calendar and prophecies of the Mayan peoples.

Latest posts by Carlos Barrios (see all)