13 Toj ~ Today's Ch'umil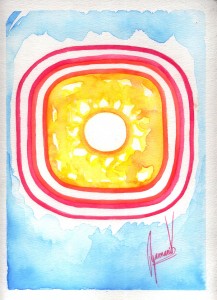 Toj symbolizes the Sacred Ceremonial Fire; it is the sign of payment and the energy that repays us for all the good and bad we have done in our lives. Number 13 contains strength, wisdom, and experience, it is the magic of being able to change and create. This is a special day for making offerings to the Ajaw thorough the Sacred Fire, thank him for everything you have and will receive, for all you are, and for what you have accomplished. This is the last day of the No'j trecena (thirteen days) thank the Creator and Maker for all the knowledge and wisdom you have received.

Following the footsteps of her family, Denise started her spiritual path at the age of 15, when she began traveling frequently to the highlands in her home of Guatemala to learn about Maya culture from the elders. She is the author of the book "The Energies of the Day" which is a daily guide to the energies of the Sacred Cholq'ij Calendar.

Latest posts by Denise Barrios (see all)