13 Ajpu ~ Today's Ch'umil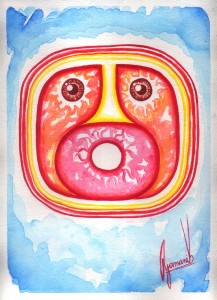 Ajpu is the day of the Great Father, of the spiritual warrior who is represented by the Sun. The energy of number 13 helps you put your gifts to use; it is a number of fulfillment and magic. Your thoughts, feelings and actions, like the power of father Sun, provide you with the necessary energy for every activity you undertake, allow the rays of the Sun to bring light to your heart. This is the last day of the Q'anil trecena (thirteen days), thank this Ch'umil for the seeds of love and abundance that flourished during these days.

Following the footsteps of her family, Denise started her spiritual path at the age of 15, when she began traveling frequently to the highlands in her home of Guatemala to learn about Maya culture from the elders. She is the author of the book "The Energies of the Day" which is a daily guide to the energies of the Sacred Cholq'ij Calendar.

Latest posts by Denise Barrios (see all)